Two Dragon Stainless Steel Slides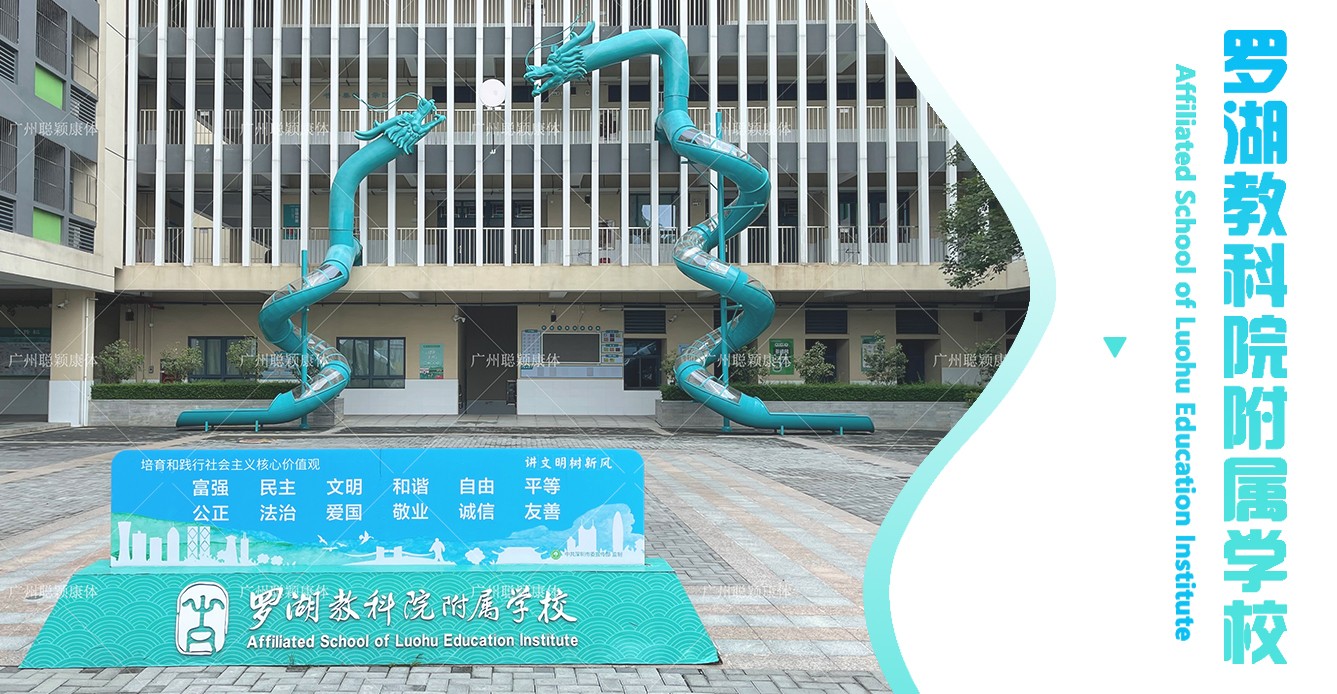 In 2021, Guangzhou Smart Sports Equipment Co., Ltd and Shenzhen Education Bureau will jointly launch the project of "Building A Campus with Chinese Culture Characteristics" to pay tribute to the extensive and profound Chinese traditional culture.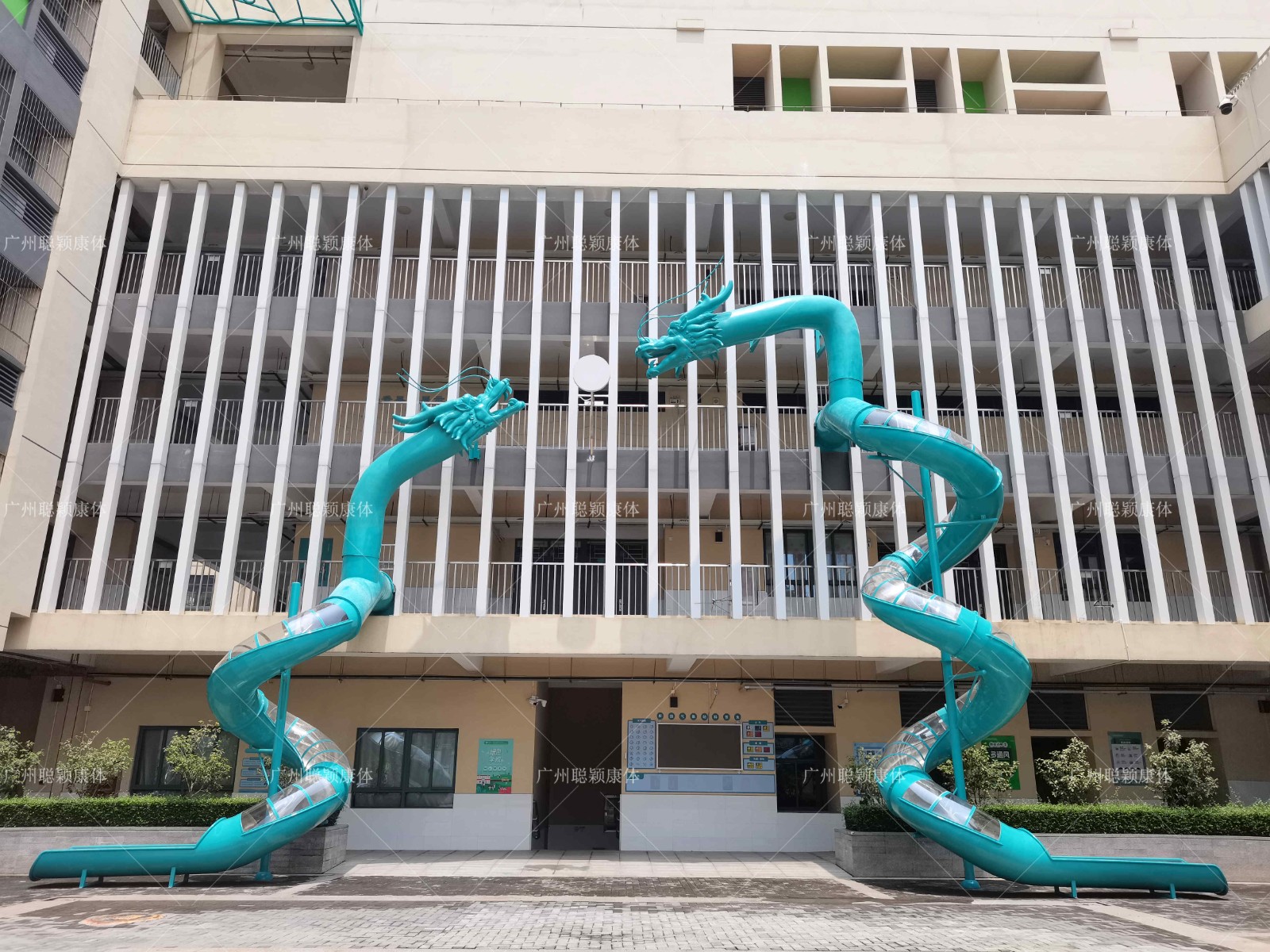 We are fully aware that The Chinese culture has a long history, extensive and profound, and is our deepest cultural soft power. Project started early, guangzhou intelligent sports combined with campus educational philosophy, designed a model to "ssangyong for bead, break through dome" as the theme of the non-standard amusement equipment, to create a strong Chinese characteristics of the mandarin learning atmosphere, guide students to seriously study the essence of Chinese excellent traditional culture, to do the morality, intelligence and physique, us, fatigue all-round development of the great motherland beams.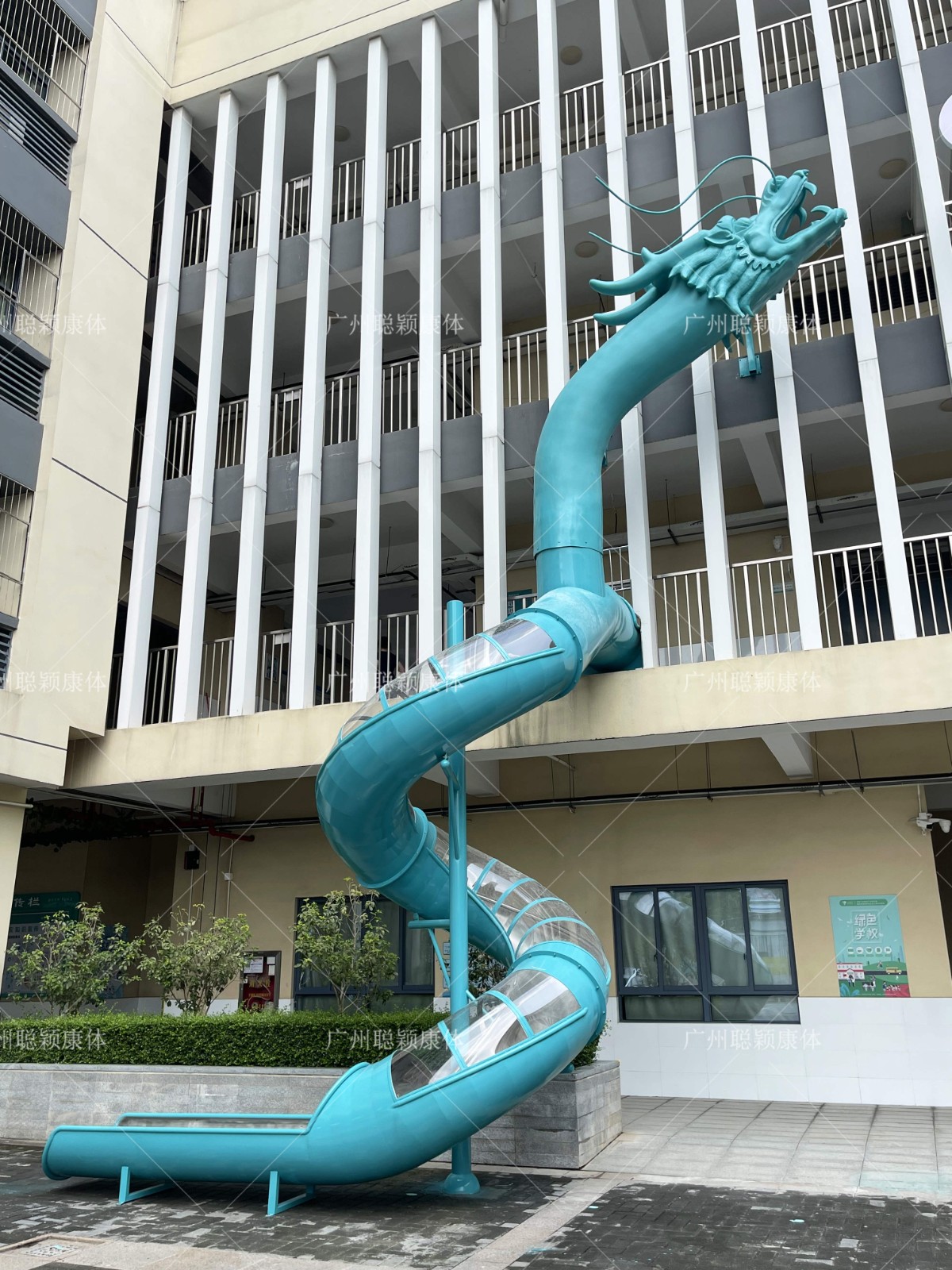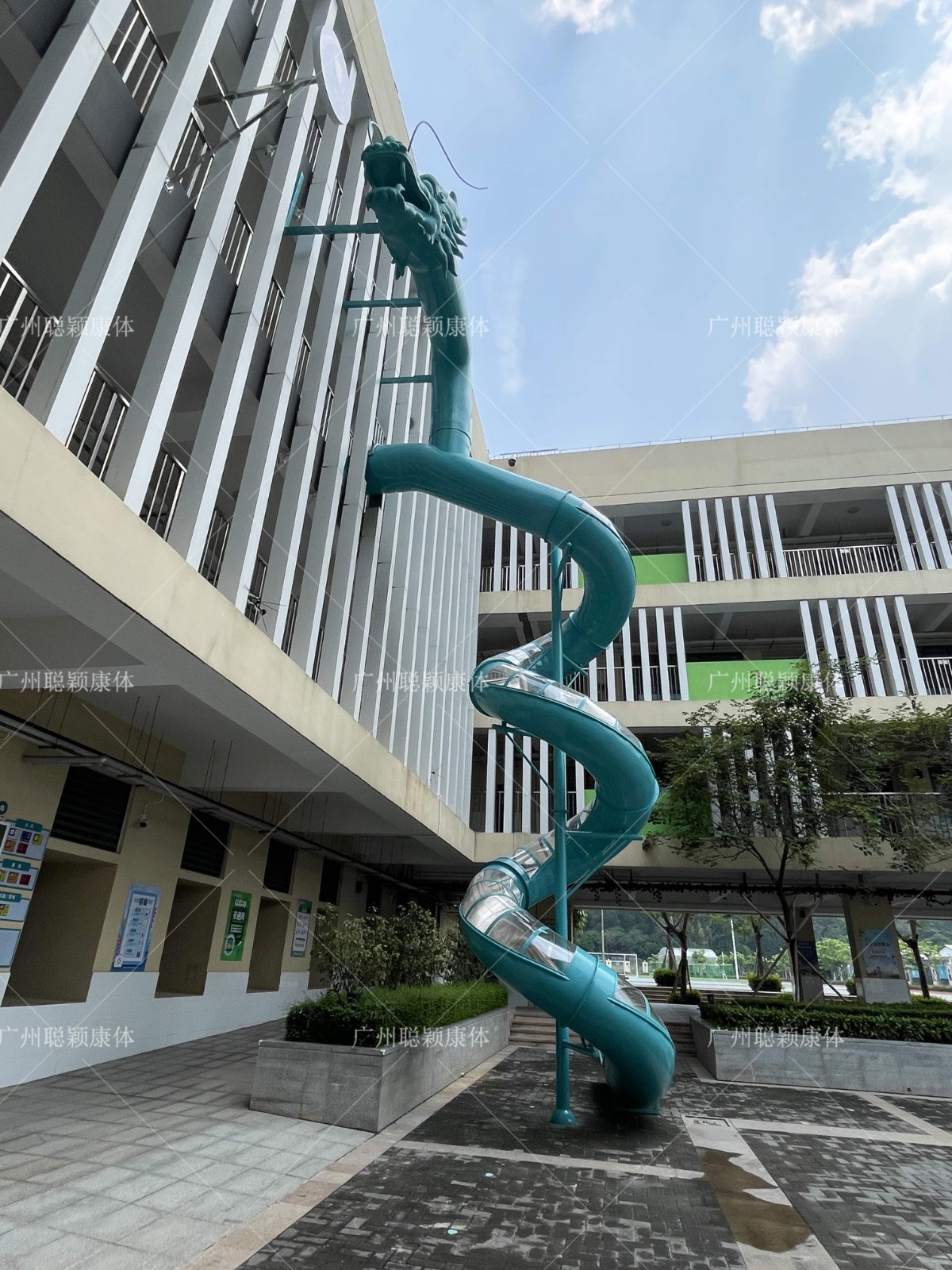 Design customized, customized according to the teaching building space on the left side of the slide can directly from the second slide to a floor area, on the right side of the slide will from three layers of quick slide to the activity area, on the top of the translucent design to get the kids to greatly increase the interesting and challenging, in the process of slide can feel the different height of visual experience, this is a kind of ineffable sensations.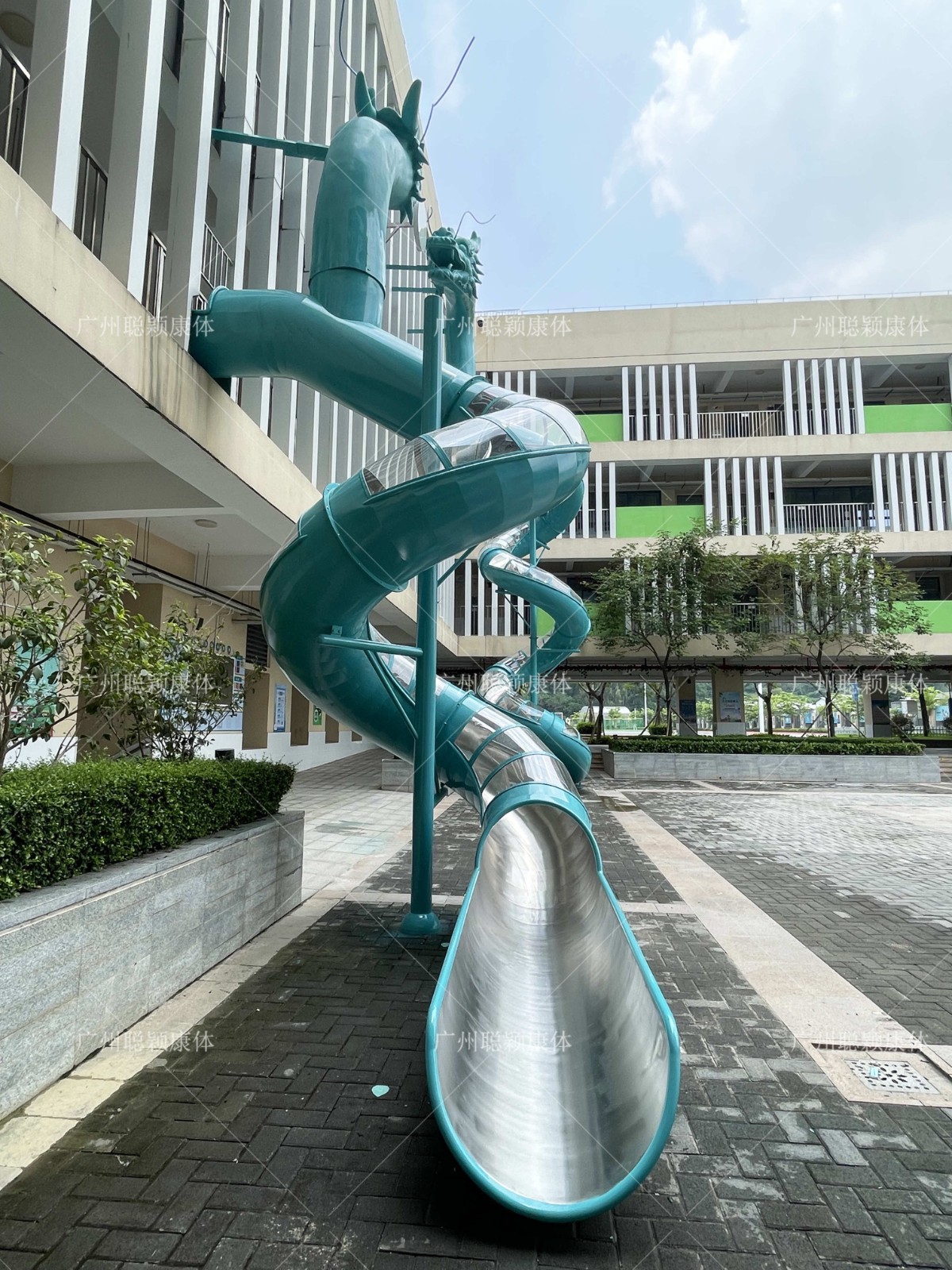 Two dragon stainless steel slides design is innovative, with glass fiber reinforced plastic as the main material to create the "dragon head" vivid, vivid image. The slide section is made of 304 stainless steel baking paint and topped with translucent acrylic panels. The slide is spacious and bright, allowing children to play without feeling intimidated by the enclosed environment.