" Enter The Cactus Paradise Of Lianhu Villa In Dongguan "
PROJECT INTRODUCTION
Project Name: Dongguan Lianhu Villa II Children's Playground Amusement Equipment Project
Project Location: Yanwu Village, Dalingshan Town, Dongguan City
Type of service: Overall planning / equipment production and installation / site laying/post maintenance
Project Planner: Guangzhou Congying Sports Equipment Co., Ltd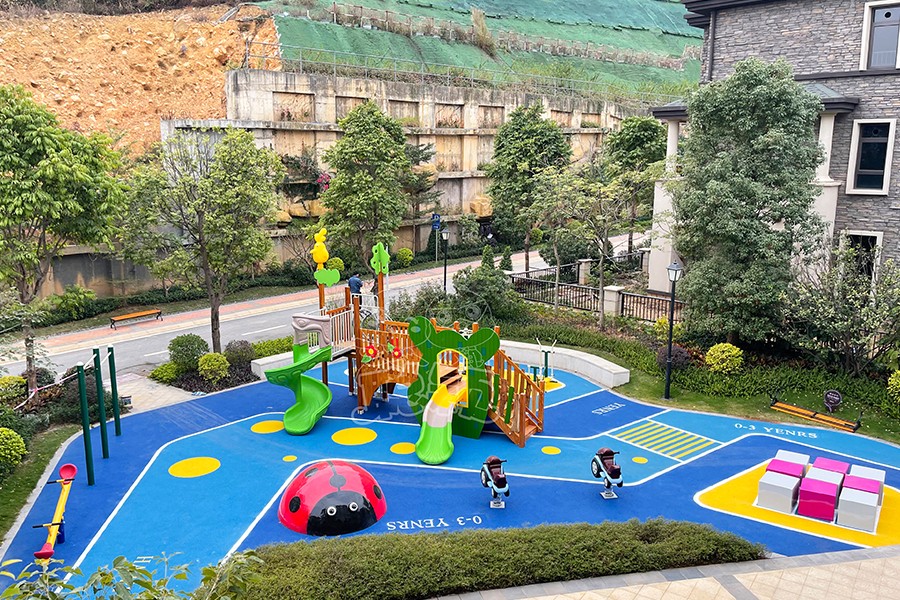 Lianhu Villa II, located in Dalingshan Yanwu Village.Built in accordance with the mountain, near the water and living, Dongguan is a rare backer of the lake slope pure villa.The area close to the mountains, rich negative oxygen ions, is a resort for nourishing the body and mind.Forest coverage rate is about 85%, the annual average temperature is 21.7℃, humidity 55%, comfortable and livable all year round.
After a year, Congying cooperated with Jinglong Group again to build the new Phase II outdoor children's unpowered playground of Dongguan Lianhu Villa, providing a place of entertainment full of childlike happiness for the community parents and children.
PlANNING CONCEPT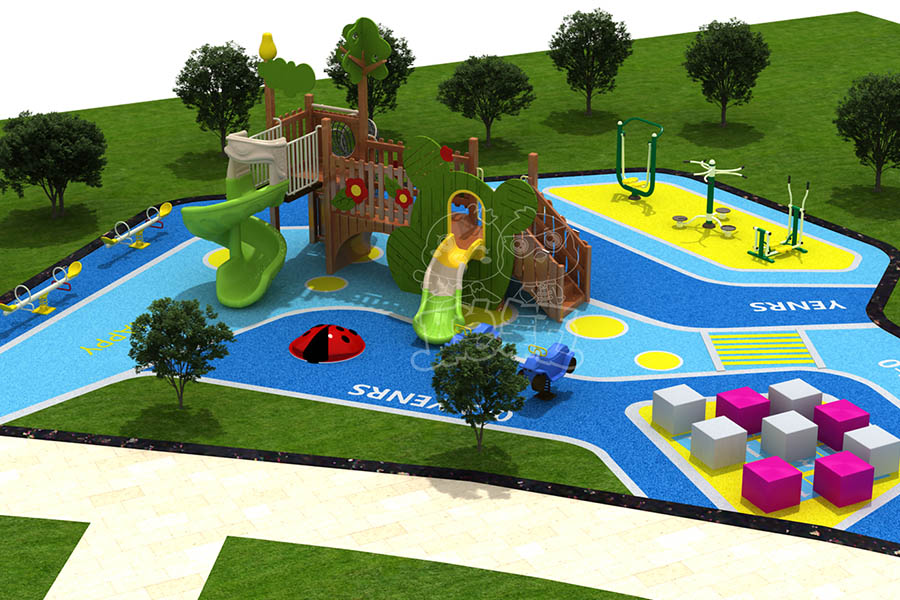 Since the first cooperation with Jinglong Group in 2019, we have the honor to serve as the planning and supply of children's amusement facilities in Lianhu Mountain Resort again this year. We will not live up to the expectations of the Group and do our best to serve the ultimate.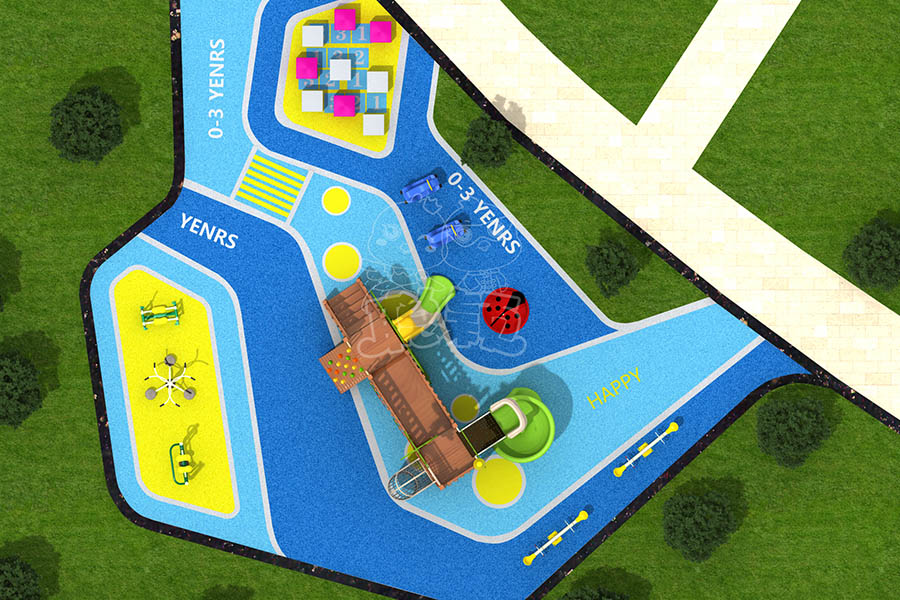 In the second phase of Lianhu Villa project, we plan to create a cactus paradise that promotes children's physical and mental development with the theme of "guiding children to get close to nature".Cactus has a strong and unyielding moral, wish the children like cactus, in the process of growth even in the face of setbacks and obstacles, will not give up, bow to the difficulties.
THE SITE OF TEH PROJECT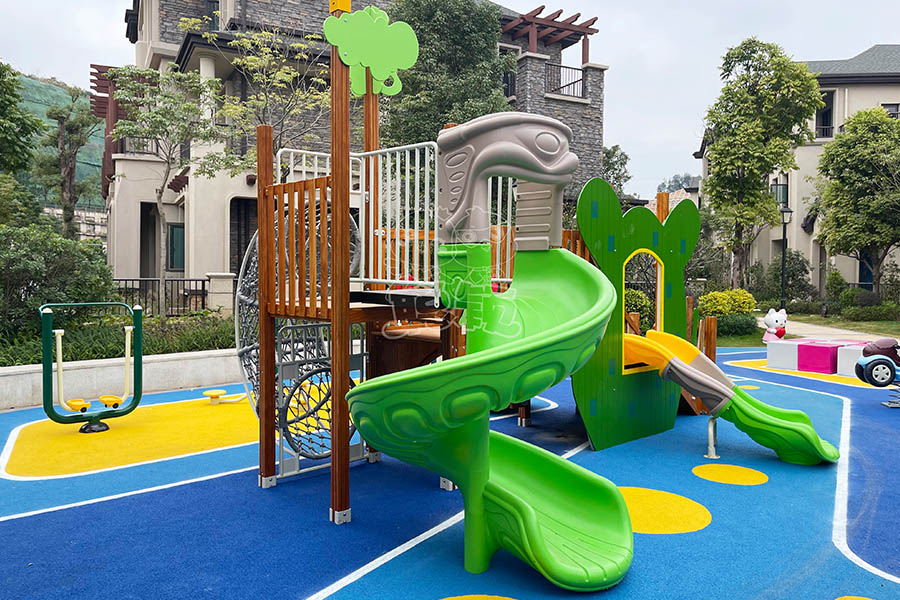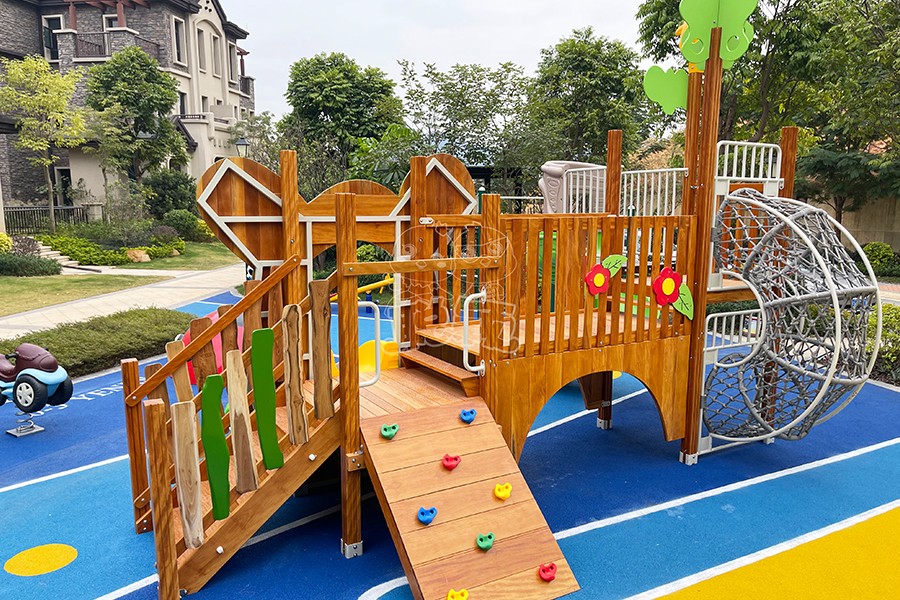 Cartoon cactus modeling combination slide main material is made of high-quality Huanghua pear, real Huanghua pear texture beautiful, color and lustre transparent natural, look texture is full.The slide part is made of food-grade engineering plastics as raw materials (wall thickness ≥0.6cm) with good toughness and high strength.Cute and unique shapes are also attractive to children.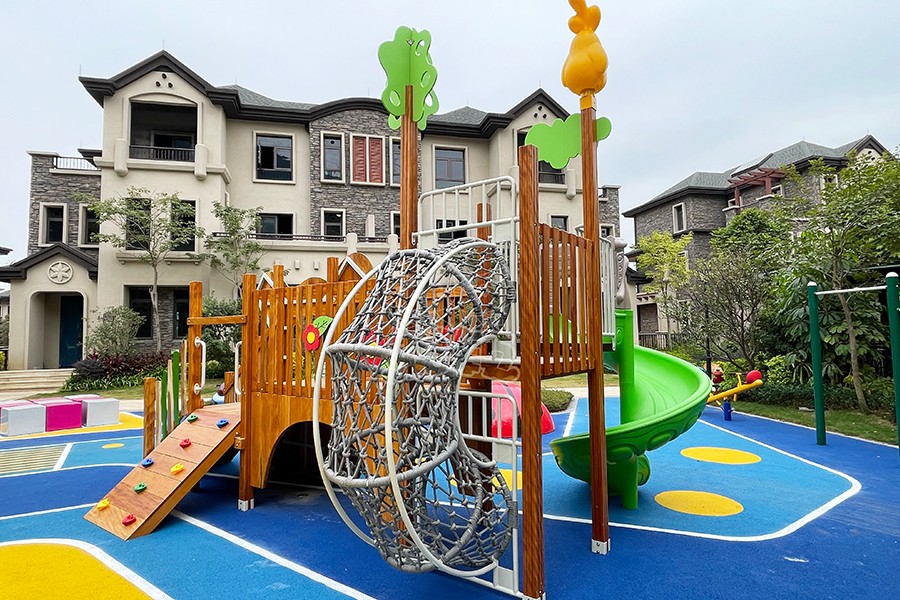 The integral design of the equipment is completely according to the characteristics of children, to make products of edge horn is fruity, without flash burr, in use has enough safety and stability, the slide in the climb, drill, sliding, climbing etc., let the children are playing at the same time, can enhance children thinking ability and physical fitness, can exercise more children hands and brain coordination ability and the ability to respond.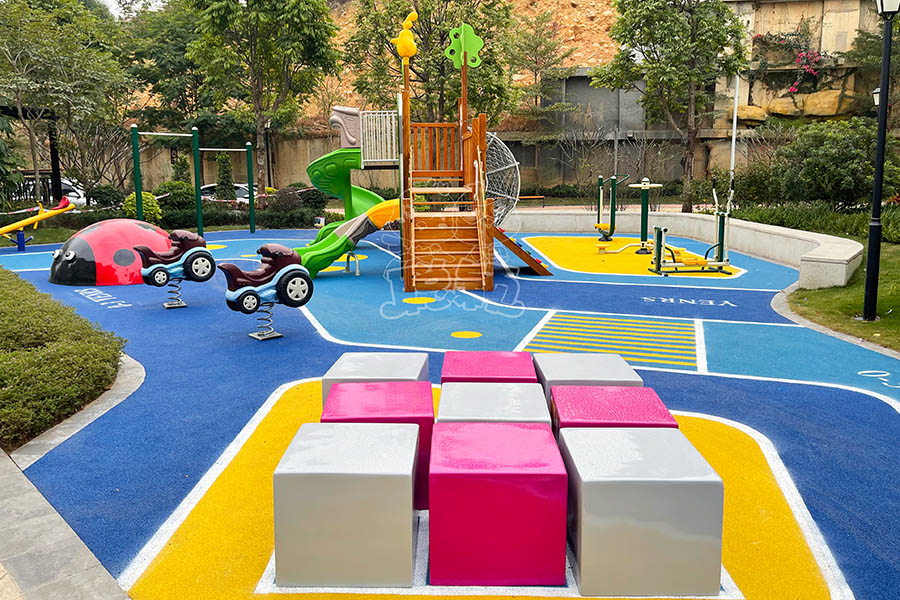 END