After a long stay in the bustling city,
Are you as smart as smart,
Tired of the smell of concrete,
Yearning for nature and the distance.
This autumn, might as well follow Smart kids playgrounds to go to chengdu together
Walking in the blooming kindergarten of life,
Pursue the dream of green education...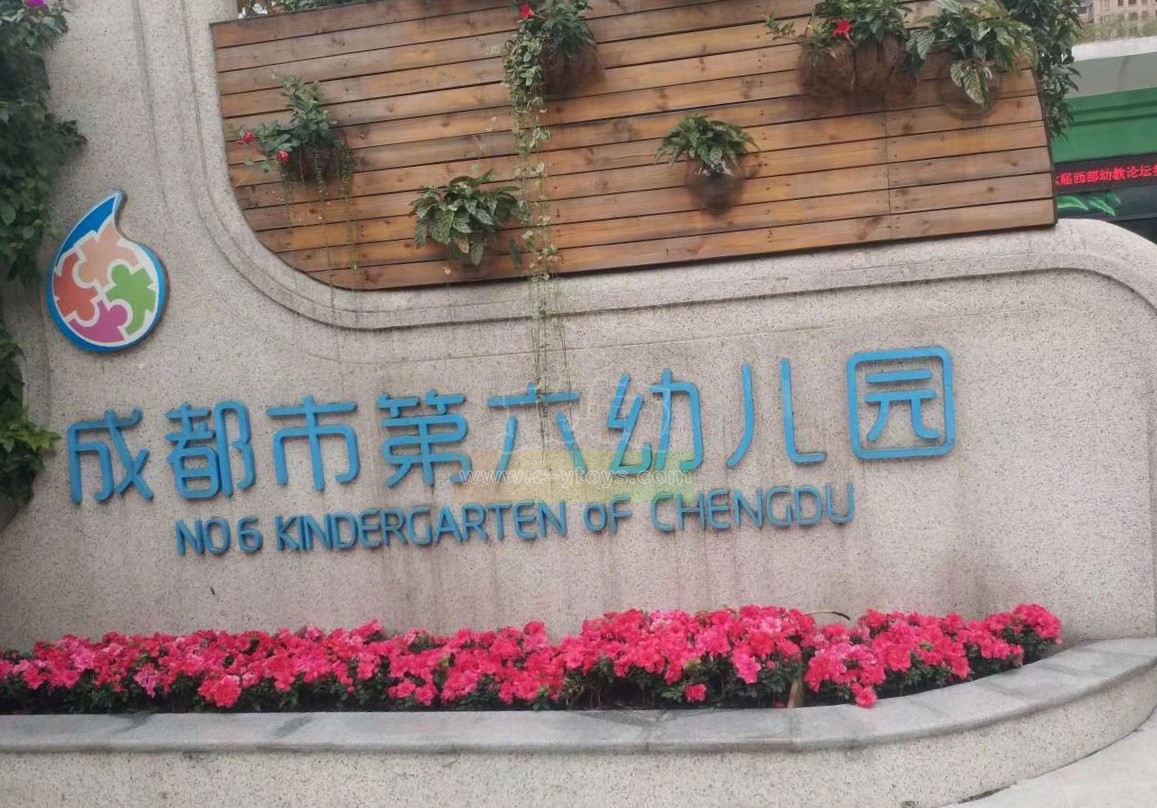 Project name: outdoor development of chengdu NO.6 kindergarten
Project address: 139 tongyi hengjie, chengdu
Construction date: November 2018
Construction unit: guangzhou congying health equipment co., LTD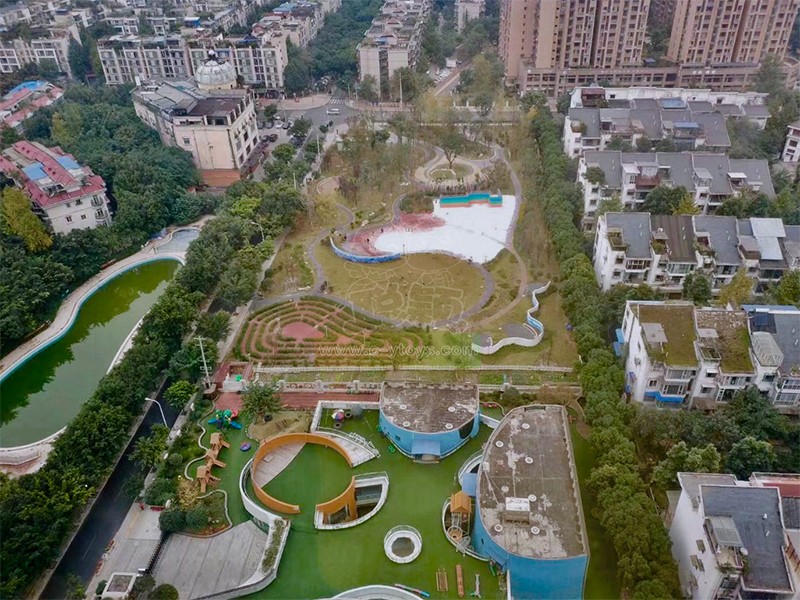 Concept: pursue education dream with green, blossom children's life with games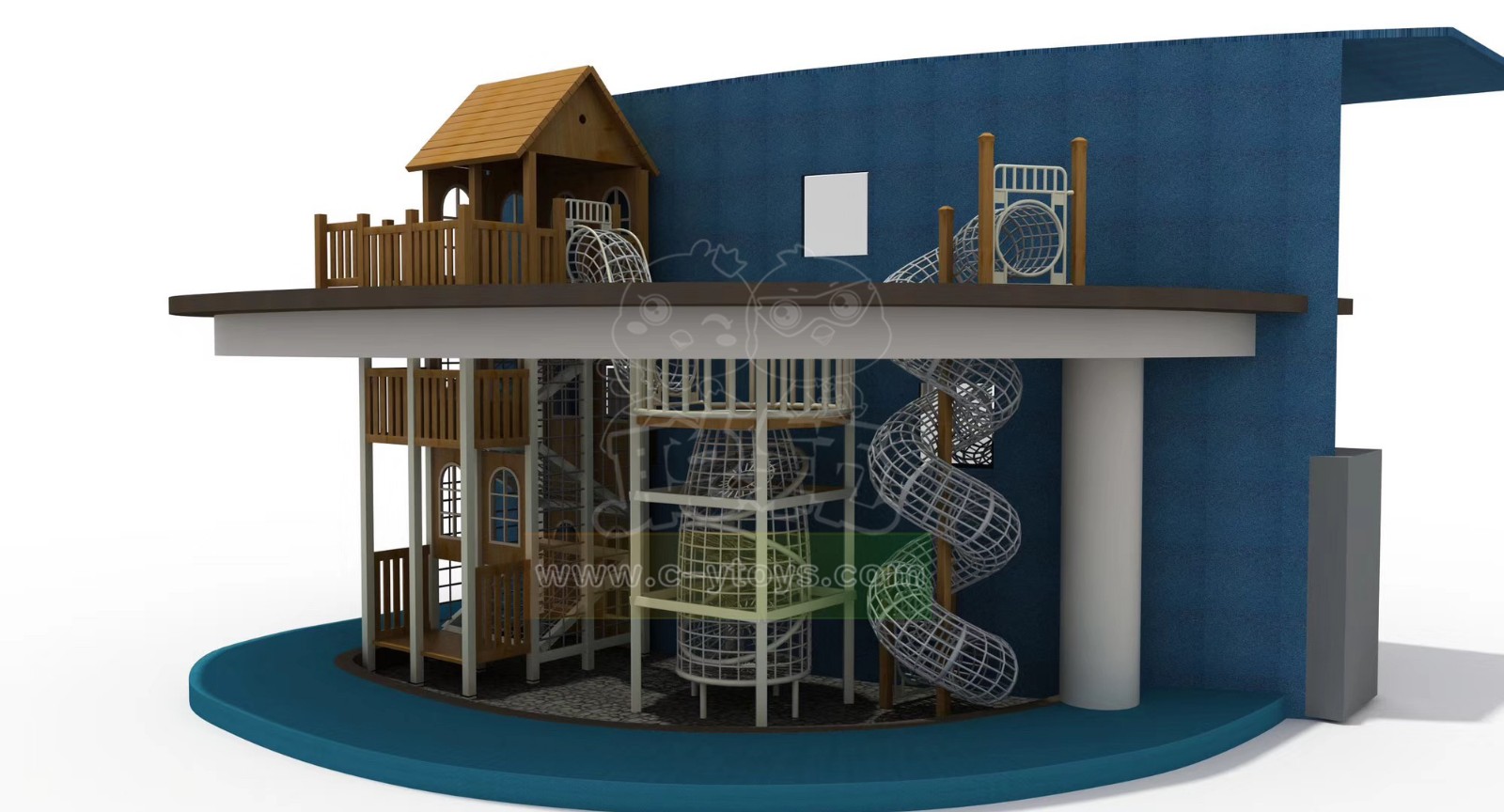 The equipment connects two floors and is divided into three main parts: the wooden house on the left, which is connected to the observation tower in the middle, and the climbing net cage on the right.Smart design in accordance with local conditions, combined with the "ecological", "environmental protection" theme of the park, to meet the interest of children of different ages needs, for early childhood education to provide a more meaningful practice.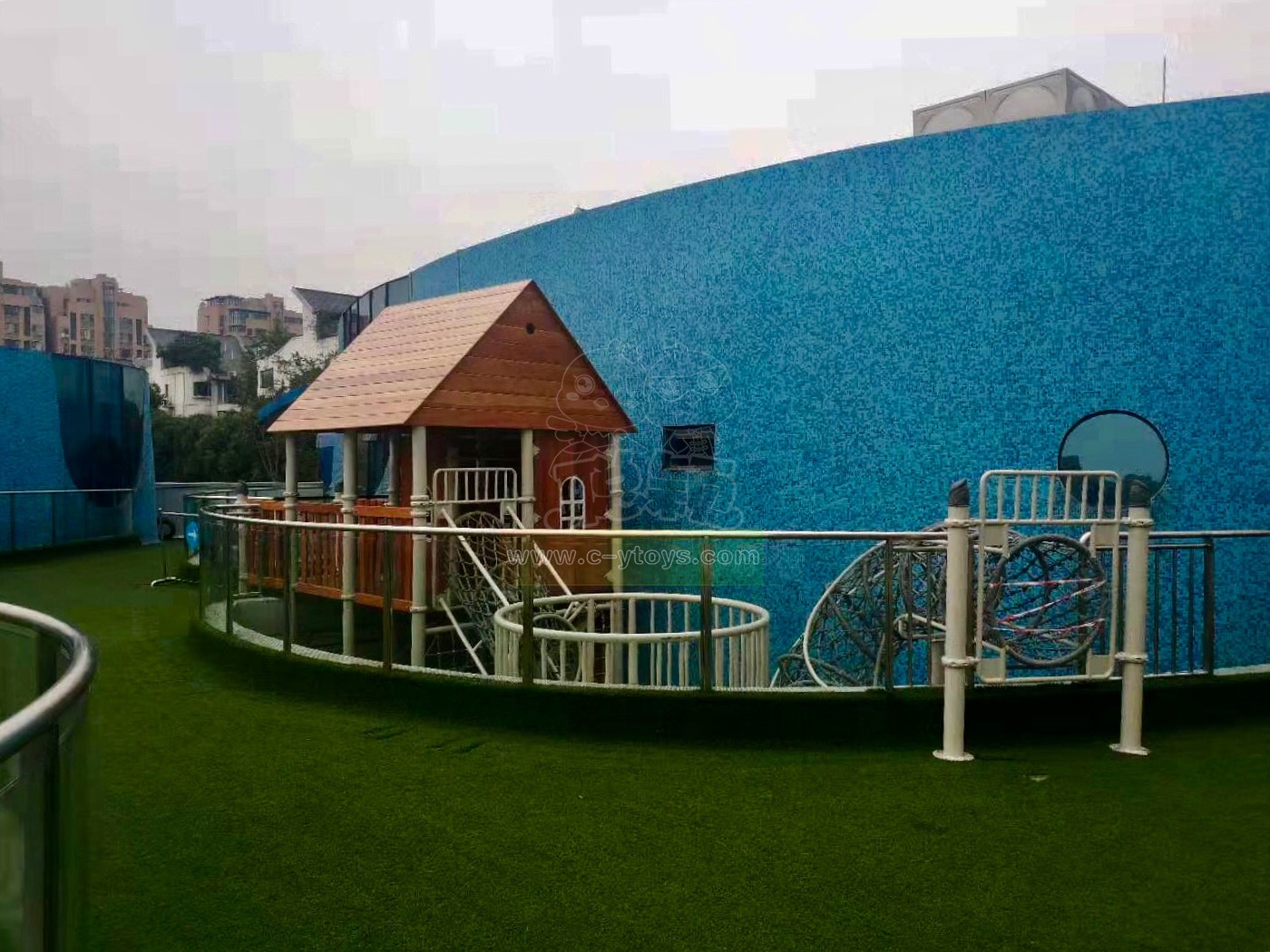 Expanding climbing equipment can explore children's creativity, let children know their own potential, enhance self-confidence, overcome psychological inertia, hone the perseverance to overcome difficulties, inspire imagination and creativity, improve the ability to solve problems.In a specific environment to think, to find, to wake up, to their own team and re-understanding, re-positioning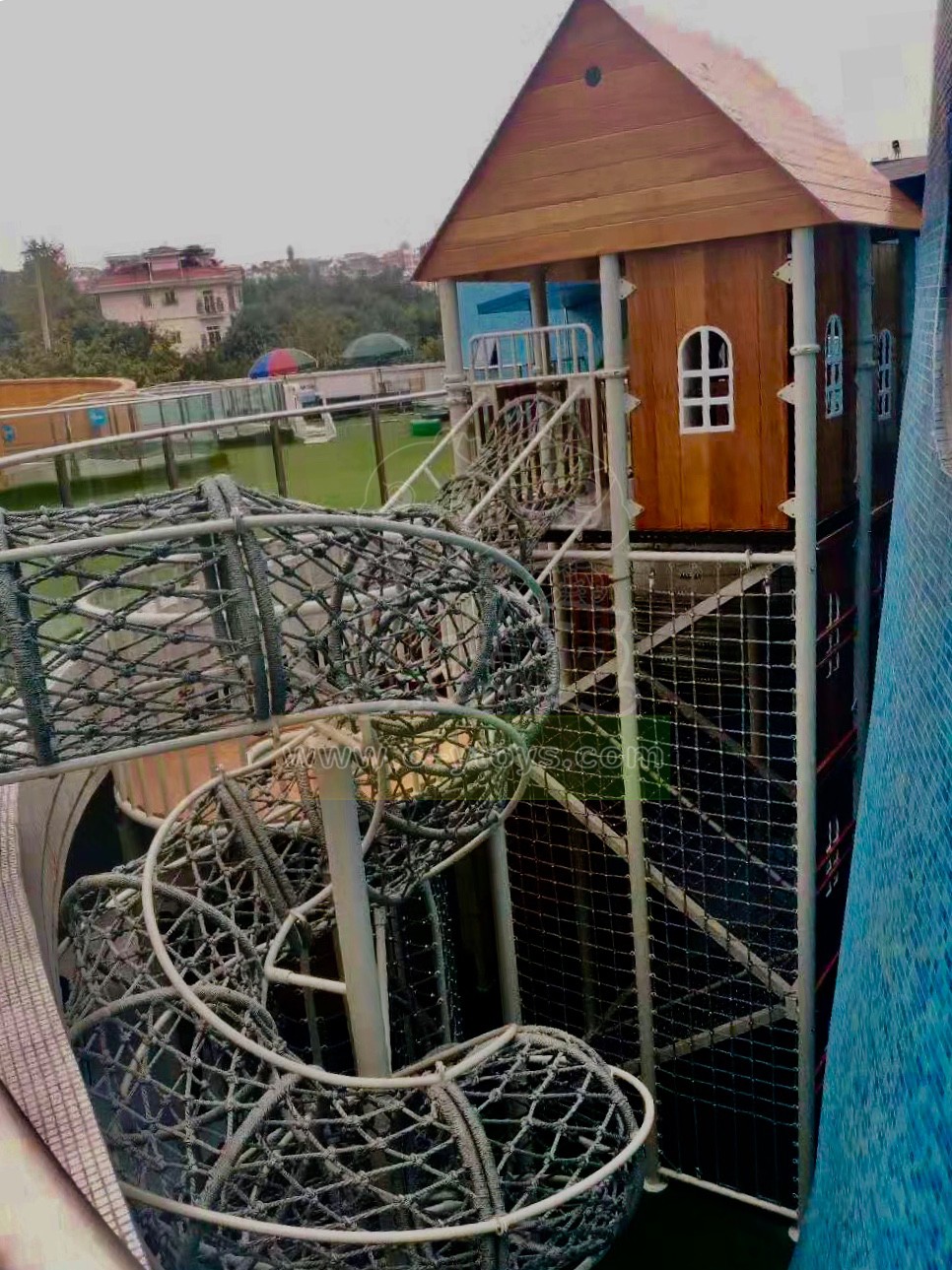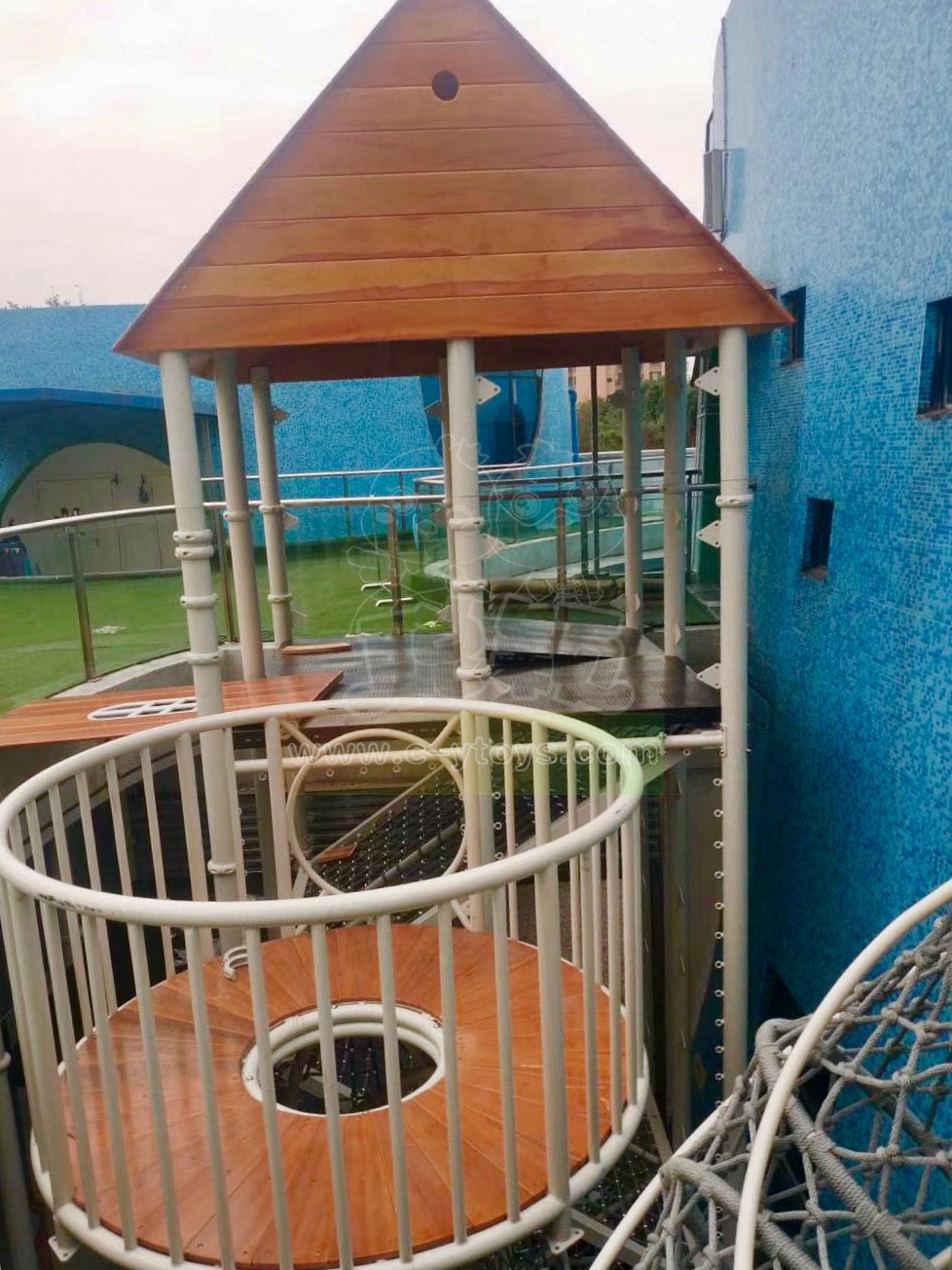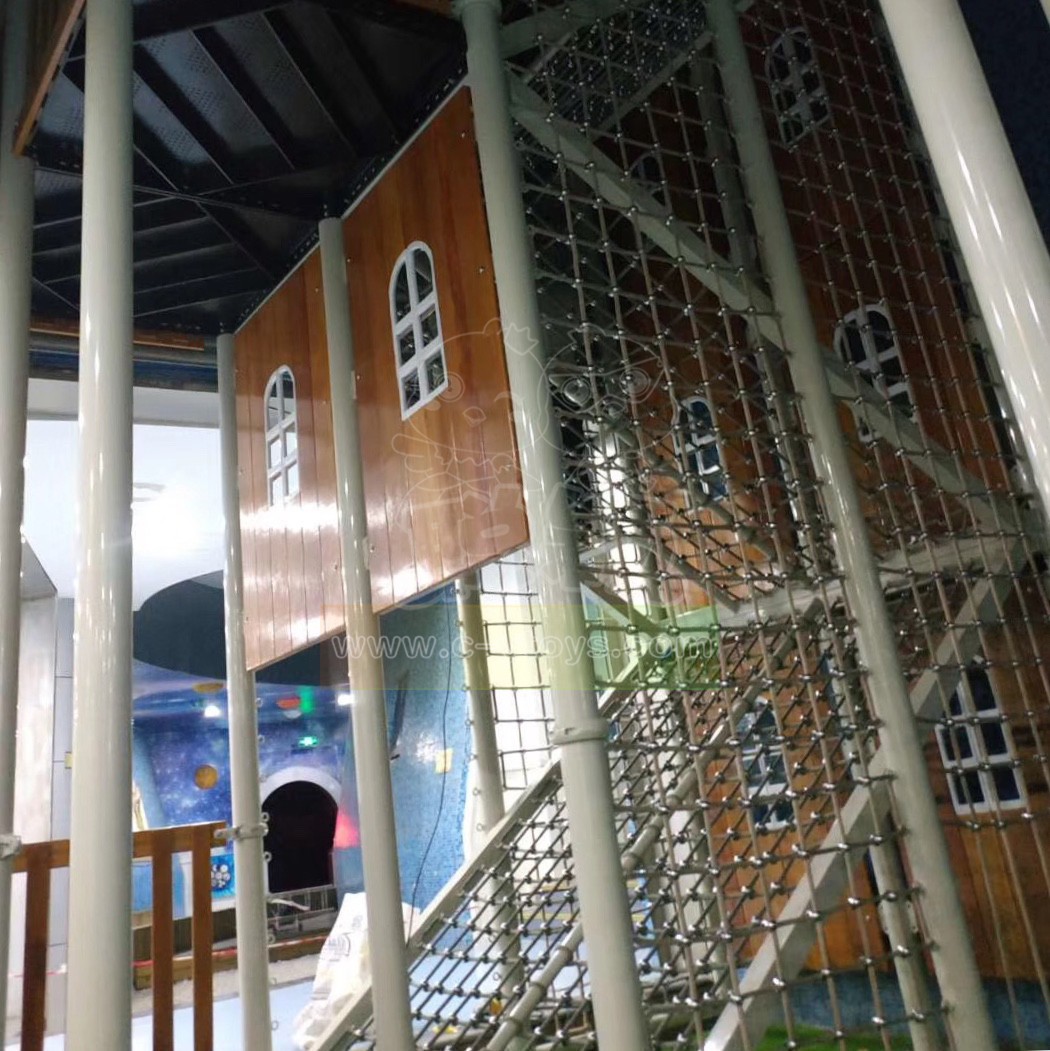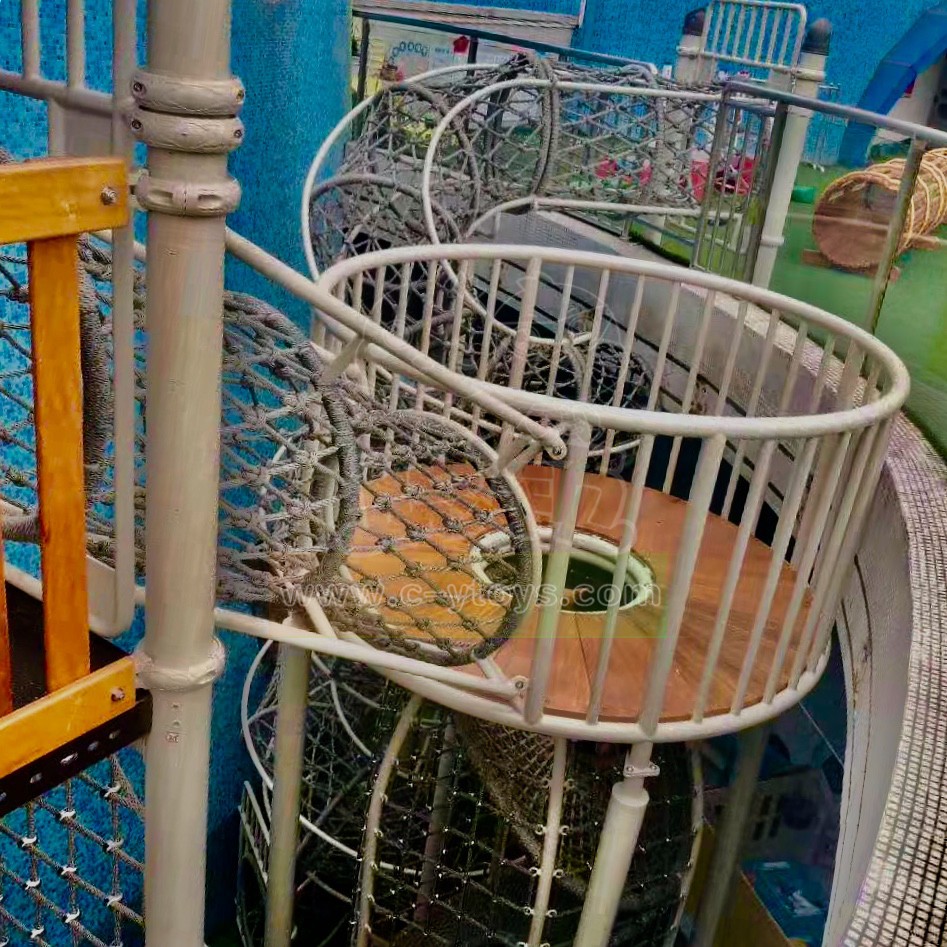 Smart kids playgrounds design, focus on safety.It can not only train children's spirit of adventure and perseverance, but also let them feel the sense of achievement after finishing the task.
Galvanized steel: surface sandblasting, electrostatic powder spraying, high temperature curium system baking paint, sandblasting powder coating 3 layers baking paint process, anti-corrosion, rust resistance is stronger.
African pear wood: excellent mechanical properties, bending strength, high compressive strength.
Rope network: good toughness, impact resistance, impact resistance, not easy to be affected by external forces deformation damage, excellent buffer.